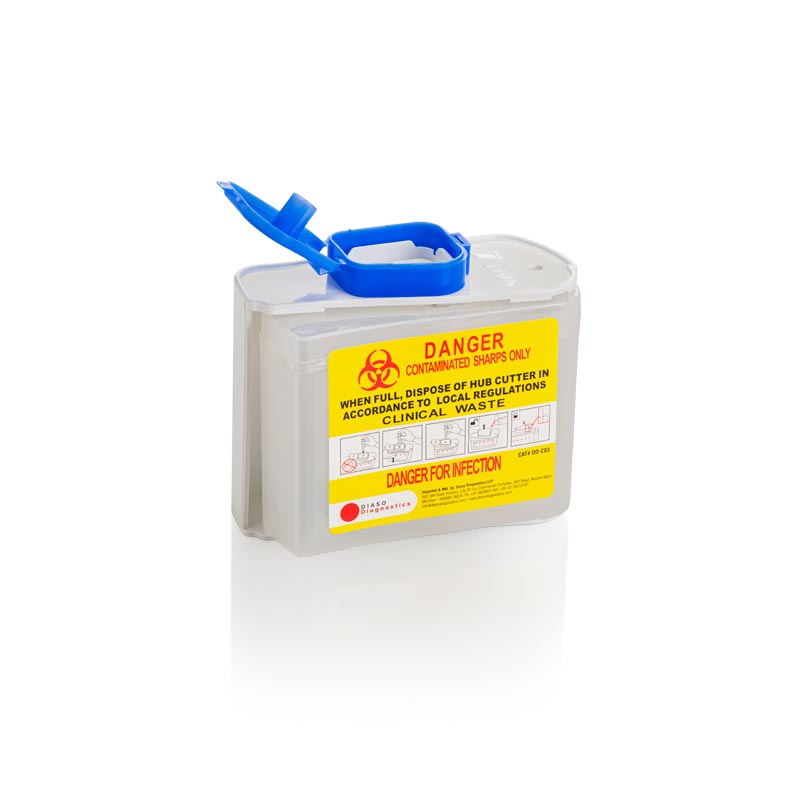 Moving Box- Syringe Hub Cutter with Sharp container
It's a specially designed SYRINGE HUB CUTTER with pocket carry design.
SYRINGE HUB CUTTER has a permanent seal option for closure safety of contaminated sharps.
SYRINGE HUB CUTTER comes with integrated sharp blade to easily cut the Syringe hub without applying much pressure.
SYRINGE HUB CUTTER is ideal for Hospital Bedside trolleys/tray, Small Clinics, Doctors, GPs, Dentists, Pathology Laboratory, Blood collection room, patient home visit purpose etc.
Size of attached Sharp container to this hub cutter – 300 ml
Note : Use cover Seal to close and Dispose the SYRINGE HUB CUTTER after its full.