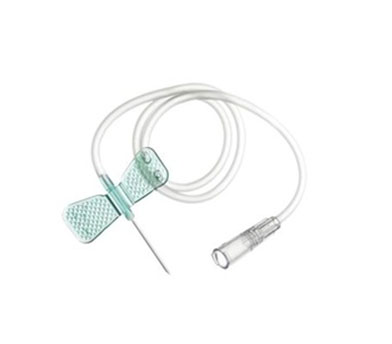 Product Details
JMS Commitment:
JMS sets a very high standard in manufacturing and most of the assembly and packaging is done by robotic assembly lines hence the minimal to zero human handlings. This eliminates any chances of exposure to contaminants.
JMS is one of the few companies who are still doing entire manufacturing in JAPAN.
JMS has three state of the art manufacturing facilities in JAPAN : Miyoshi, Izumo & Chiyoda.
For Almost Pain-free Pediatric & Difficult Vein Blood Collections.
Super-thin-wall needle provides larger inner diameter that enables sufficient flow and smooth infusion.
Perfect geometry of needle profile that is individually silconized for sharpness and painless venipuncture.
Unique wing design for easy gripping and fixing on patient arm. Non-slippage design allows secure and safe venipuncture.
Soft Clear Flexible Tubing Sterile Pack – ETO sterilization according to EN 550 Standards.