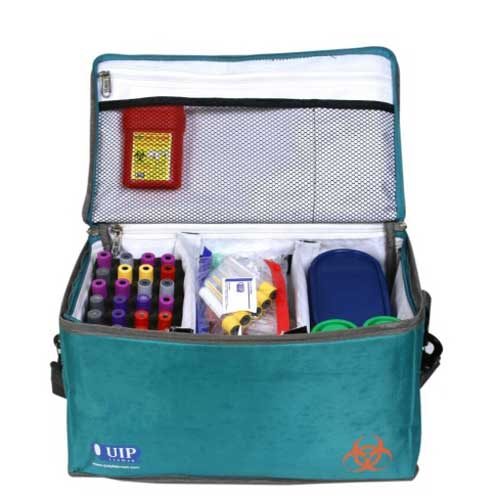 Product Details
Available in Small/Medium, XL and Back pack model
Cold Chain Specimen Transport Bag:
• Bag is made with special temperature insulation material.
• The new design helps conceal the Ice pack from 5 sides within the bag.
• Optimal temperature maintenance around 2-8° C *
• Biohazard symbols are prominently displayed.
• Internal partition option will help you segregate your transport and blood collection/home visit works.
• The material is waterproof.
All the bags are supplied with internal specimen carrier sponges, which keep the sample away from sunlight and Mechanical jerks. This can improve stability of light sensitive parameters and helps in marinating integrity of specimen. Also serves are absorbent material in case of any accidental spillage of the specimen. once the collected samples are placed inside the sponge, the bag can mimic the 3-layer transportation formation as guided by WHO.